Manufacturing Warranty
We stand behind our products and warrant that all items will be free from manufacturing defects for up to two years of purchase. If your jewelry requires repair, we will gladly inspect the piece and evaluate the problem. If the issue is determined to be caused by a manufacturing defect, we will address the repair at no cost to you*. If we determine the damage is from normal wear of the piece we will offer repair services and provide a price quote. We reserve the right to refuse any repairs if we believe the items are intentionally damaged or misused.
*Excluding the center diamond which should be covered by Jewelry Insurance
Examples Of Jewelry Issues Not Considered To Be A Manufacturing Defect:
Prong or metal restoration (from normal wear and tear over time)
Bent, worn or caught prongs causing a stone to fall out.
Discoloration due to exposure to chemicals, make up, swimming pools, hot tubs, or bathing.
Damage caused by repair, sizing, cleaning or other services performed by someone other than Kamni
All engagement rings and wedding bands also receive complimentary Ring Spa service for the life of the ring which include*:
Inspection, cleaning & polishing (recommended every 10-14 months)
Diamond tightening
Rhodium plating
One time sizing adjustment within 60 days (with the exception to some unique designs and diamond eternity bands which cannot be modified)
Engraving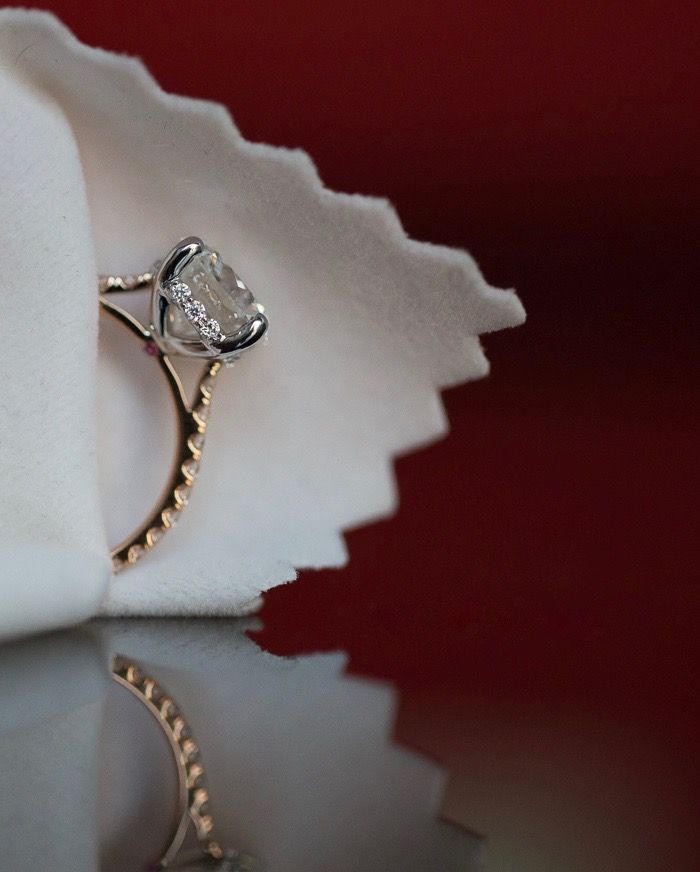 *Shipping fees are not included
Kamni recommends that all fine jewelry be insured. Most jewelry pieces come with a jewelry appraisal or can be provided upon request.